The Year Everything Changed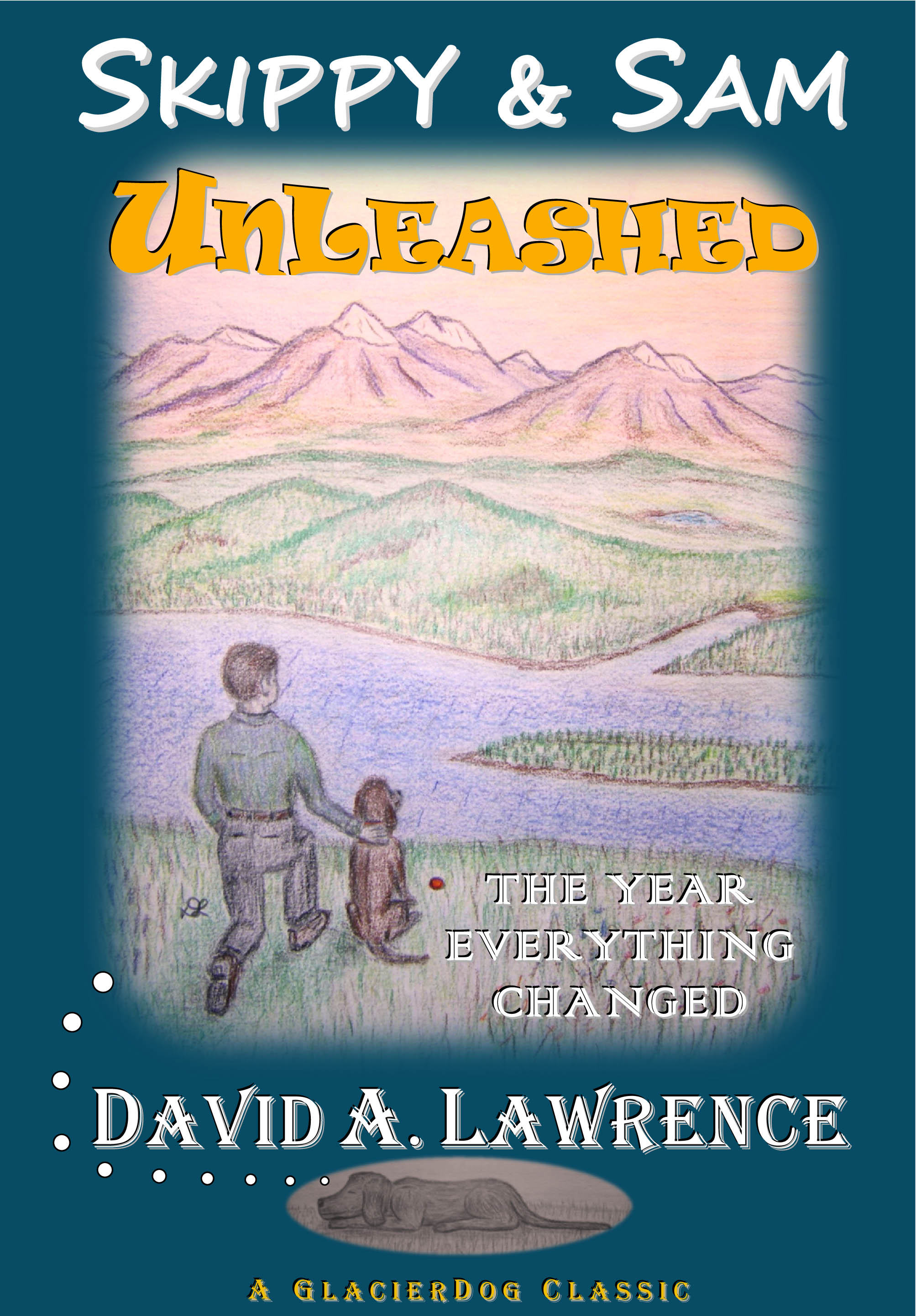 Sam and Skippy are pleased to make their entertaining and enchanting story available to young people and adults. They invite you to join them every day of "The Year Everything Changed".
Young Sam's life was painfully normal and boringly pleasant. He had no idea that after 365 challenging and exciting days he would scarcely recognize himself. Sam had been unaware of his capacity to learn, to lead, and to love. How could he foresee having huge impacts on the lives of people he had not yet met?
And Sam always had known that little Skippy was the most irresistible, insightful, and irrepressible dog in the world. Without exactly talking to Sam, Skippy always imparted the simple canine truths embedded in the day's events. But which one of them is really in charge; who is the alpha male?
While Skippy takes things in stride, Sam struggles to keep pace with rapidly expanding horizons: maturing toward manhood, resisting academic indoctrination, moving far from his boyhood home, finding (and losing?) his first love, and exercising faith. Along the way he overcomes bullies, discovers "young" grandparents, finds his sister is smart and nice, rocks a talent show, scales mountains, becomes a distance runner, discovers the joy of sailing, paddles through a storm, lands a job, learns organic farming, escapes a cougar, finds out about babies, helps Sherry discover her true heritage, tells Will and the Miller kids about Jesus' love, and inadvertently rescues a boy from an evil vortex. Always guiding Sam, Skippy also stars onstage, leads wilderness treks, befriends the world's meanest cat, trains puppies, and finds his Princess.
Amid youth literature overrun with dark themes, Skippy & Sam Unleashed is a refreshing breeze and ray of untainted light. Daily dabs of wisdom, insight, and fun blend into a beautiful portrait, revealing the hand of a wise and loving God.

What Readers Are Saying . . .
If you want to be delighted, surprised, and charmed, read Skippy and Sam Unleashed! It is the story of a boy, a dog, and a girl your mind will return to again and again as you wonder what became of this enchanting trio and their friends and families. Sam and his beloved friend, Sherry, wonder if their friendship will endure the changes life throws at them when they are too young to control their own circumstances. You will begin wondering who is watching your life and what impact you may be having on those around you. As you are drawn through the days and months entertainingly recorded in Sam's blog, you will find yourself not only surprised by the wisdom and insight of the lively characters, but also by your own voice shouting, "More Skippy!" Debra Anne Ross Lawrence, MS ChE, R&D and Intellectual Property Manager, and author of Master Math books and the 3:00 PM Secret books, and co-author of Arrows Through Time and I See Math books.
How often do you find a book that is not only truly unique and unexpectedly original, but also really fun? I was captivated by the remarkable bond between Skippy and Sam and their sharing of thoughts and feelings. If you have wondered what goes through the mind of a 12-year-old (or a cute, little dog), here's your chance to read through the diary of a boy you wish was your own as he matures in today's world and sets a firm course toward manhood. Young people will learn important lessons from each day of Sam's life. This is an important book for parents or grandparents to give to young people well before they disappear into their teen years. It would be excellent to read and discuss with them, but be sure to tuck away a copy for yourself! Sam's transformational year illustrates how each of our lives can have profoundly positive impacts on the people we encounter. Maggie Ross, Senior Telecom Project Manager (Retired).

Enter supporting content here
GLACIERDOG PUBLISHING: Arrows Through Time: A Time Travel Tale of Adventure, Courage, and Faith, The 3:00 PM SECRET: Live Slim and Strong Live Your Dreams, The 3:00 PM Secret 10 Day Dream Diet, Master Math: Basic Math, Algebra, Pre-Calculus, Geometry, Trigonometry, Calculus, Christian Books, Time Travel Books, Christian Fiction, Teen Fiction, Adult Fiction, Best Weight Loss, No Dinner, Best Diet, Math Help, Lawrence, Christian Books, Time Travel Books, Christian Fiction, Teen Fiction, Adult Fiction, Best Weight Loss, No Dinner, Best Diet, Math Help, Lawrence, Lawrence, Christian Books, Time Travel Books, Christian Fiction, Teen Fiction, Adult Fiction, Best Weight Loss, No Dinner, Best Diet, Math Help, Lawrence